Cop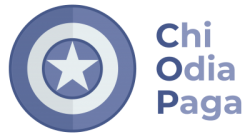 The first legaltech platform in Italy to offer legal assistance to victims of hate online
Incidences on social media of misogyny, racism, homophobia, islamophobia, antisemitism or denigration of the disabled, are becoming more and more frequent.
On the other hand, there are very few simple and effective means of protecting people affected by this type of abuse and the social platforms themselves are not set up to stamp it out.
The company is developing a legaltech platform so that anyone threatened, offended or stalked online can defend themselves from their aggressor by means of online, cost effective and timely assistance.
This online support will cover the different phases of defence of the individual's digital identity including feedback on the situation and pre-litigation support including any legal action necessary to safeguard the individual
Improved access to justice online
Prevention of cases of online violence and deterrence against further violent behaviour
Increased awareness among internet users
Management
Francesco Inguscio
NUMBER OF CASES HANDLED
After an initial preparatory phase, the company will launch its product in early 2020.